In-World-Advertising
Metaverse - a new realm of possibility for brand experiences
Powered by technical development and the expansion of the real world into the digital, the metaverse gives rise to new, undreamt-of realms of possibility. It also results in the creation of entirely new spheres within the world of advertising. PrecisionX allows you to be a first mover, deploying your media in these spheres and helping shape them as a brand.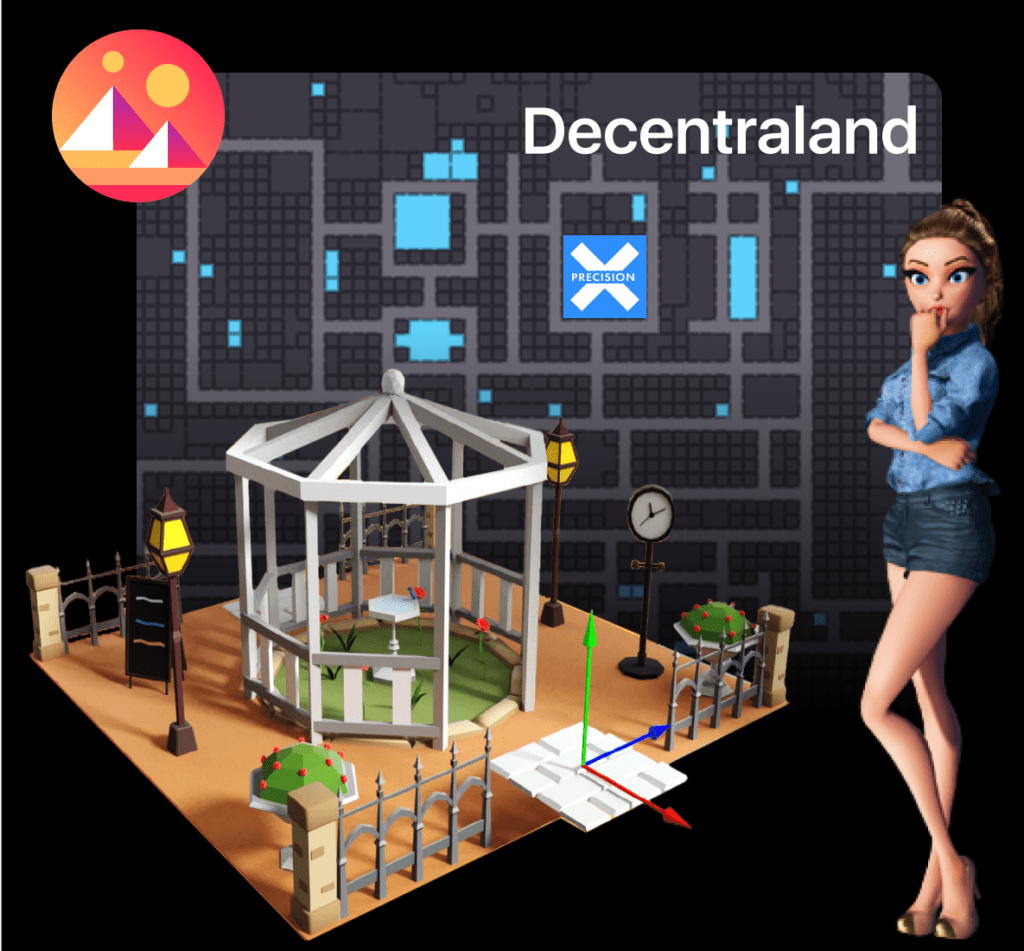 The METAVERSE

One concept, a dozen worlds

Each metaverse world is independent and unique. What they all have in common is that they are based on blockchain technology and anyone can secure a plot of this limited land in order to stay at the cutting edge of progress. We will take your campaign to the currently most sought-after metaverse worlds, on our land and in a whole host of other partner spaces.
Only with precisionX

Holistic metaverse solutions – tailored to your brand

The diverse metaverse portfolio allows clients to stage brand experiences (Hub), advertise in a way that ensures reach and commands attention (Broadcast), and build a lasting presence (Items). Always there for you: PrecisionX's cross-media expertise and the option to extend the campaign.
TARGETING OPTIOns

From one-to-many to one-to-one – anything is possible

Our metaverse implementations can be flexibly adapted to suit the objective and context through various forms of targeting. Whether geotargeting or user (wallet) targeting, we make sure that the campaign gets to where it needs to be.
all-in-one service

Making complexity simple for you – our full support!

Our full-service promise eliminates the obstacles preventing you from accessing the metaverse. We take care of everything: from purchasing cryptocurrencies, to selecting suitable developers and spaces, to organising events. Metaverse made simple!
FOUR CONVINCING REASONS
The benefits of our metaverse consulting service

Full support
With us you have easy access to the metaverse, without crypto.
Data-driven
Be faster in the metaverse than the competition.
Optimise
We allow you to have your own unique metaverse presence.
Analysis
Our metaverse land analysis brings you into focus.